Some of our students have asked us if we offer real estate courses. We take that as a compliment because it means that students really enjoyed our course and want to stay with us.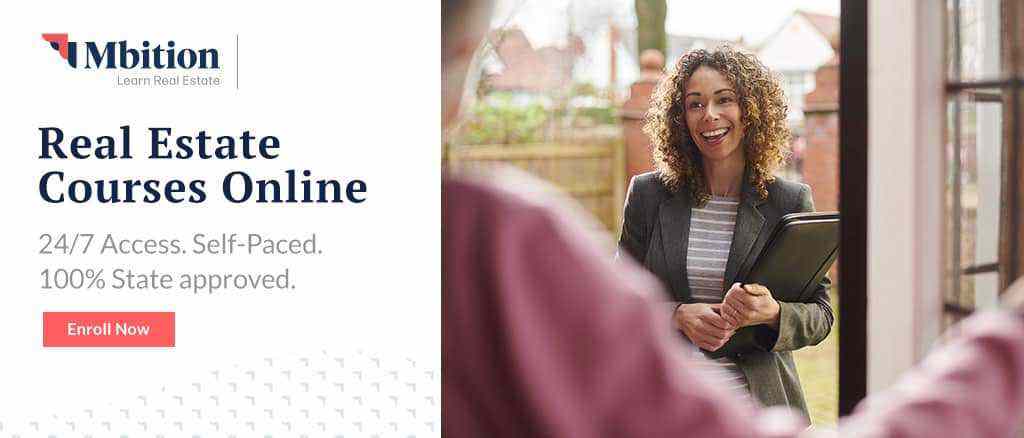 Our partners over at Mbition Learn Real Estate offer courses to help you
They are 100% state-approved and all of their courses are online, which means that they can be accessed 24/7.
Ready to check them out?
CalNotaryClass.com has an agreement with Mbition Learn Real Estate to promote online course information to consumers and real estate licensees. CalNotaryClass.com is not the developer of these courses and is simply providing a referral. Any questions regarding course content or course technology should be directed to Mbition Learn Real Estate.