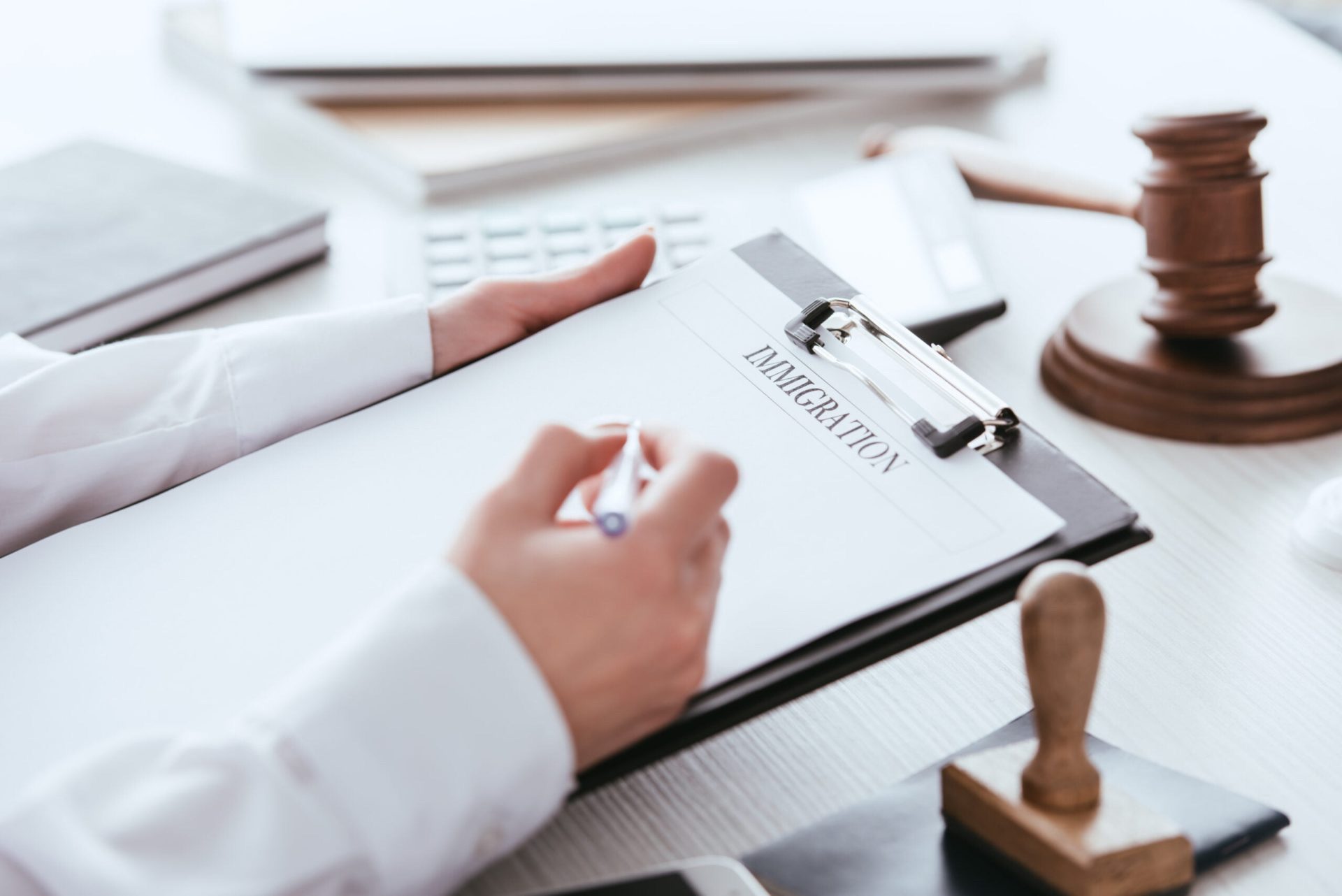 If you're interested in helping people navigate the complexities of the U.S. immigration system, becoming a California immigration consultant may be the perfect career for you. This guide will tell you everything you need to know about becoming a licensed consultant in California, from the required qualifications to the steps involved in the application process. So whether you're interested in immigration law, looking to help immigrants seeking asylum or just want to start a new career, read on for all the information you need to get started as a California immigration consultant so that you can provide immigration assistance!
What is a California immigration consultant?
An immigration consultant in California provides non-legal help to people with their immigration paperwork.
They are not attorneys, and cannot provide legal advice or represent clients in front of immigration officials. However, they can help with things like filling out forms, collecting documents, and providing guidance on the immigration process.
What can a California immigration consultant do?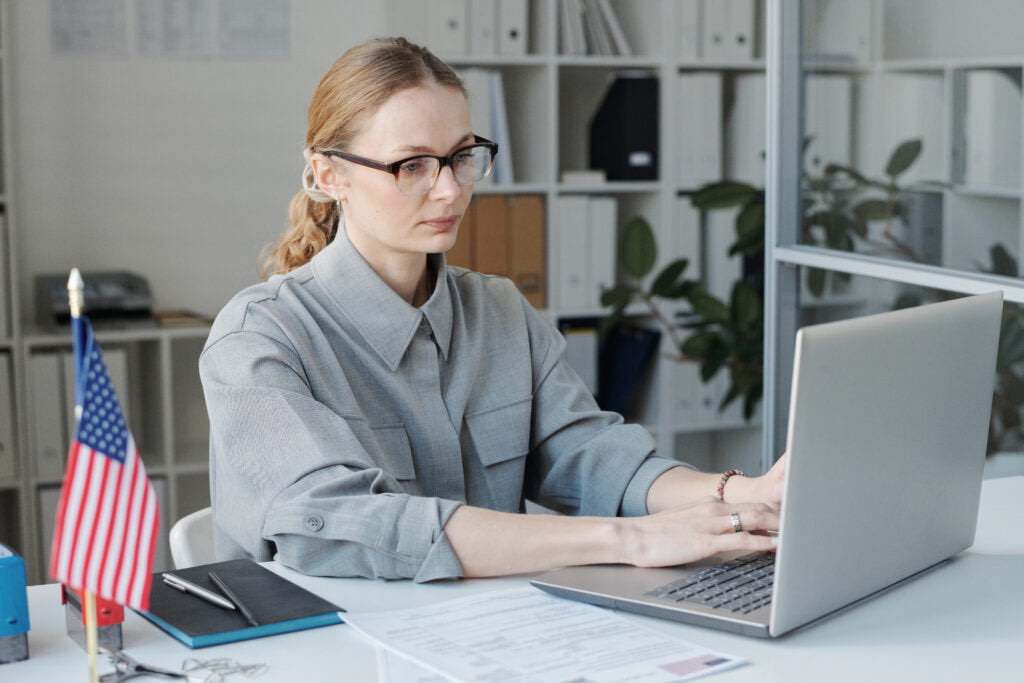 A California immigration consultant can offer non-legal immigration-related services, such as:
Filling out a federal or state immigration form, but not giving someone specific advice on how to answer the questions.
Translating an applicant's responses to questions on immigration forms.
Obtaining necessary supporting documents, such as birth certificates, which are required to finish the immigration paperwork.
Submitting complete forms to apply for U.S. Citizenship and Immigration Services.
Making a referral to the services of an immigration lawyer.
The requirements to become a California immigration consultant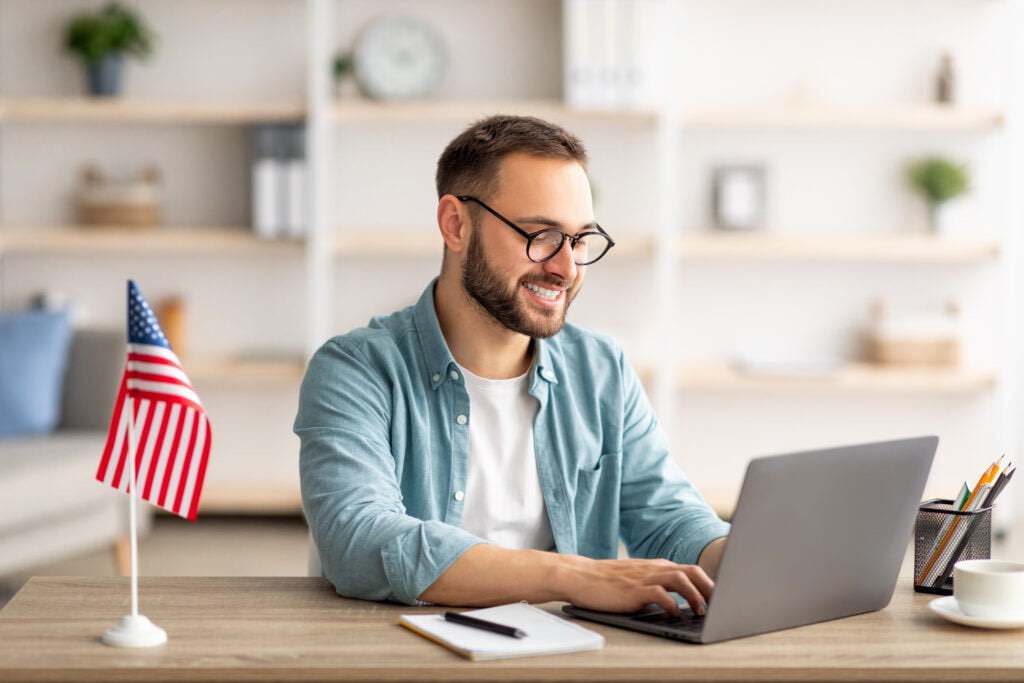 Those seeking to become a California immigration consultant need to fill out a disclosure form and get an immigration consultant surety bond.
What are the steps involved in becoming a certified immigration consultant?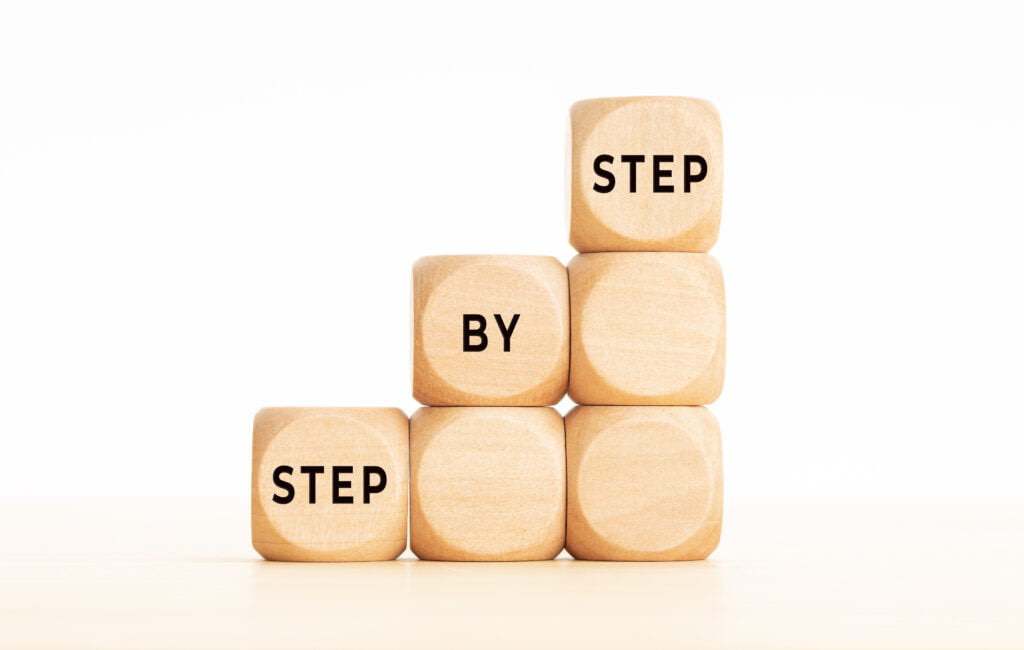 There are several steps:
There is no fee to file this form and the following information must be entered on the form:
The applicant's name and contact information
The applicant must disclose any convictions.
The applicant's agent for service of process of the applicant (if applicable)
The applicant's employer information (if applicable)
The following information must be submitted along with the completed application form:
Submit a 2″ x 2″ color passport photo. This is the same type of photo submitted with a passport application. You don't need an actual passport unless you are using it for your identification.
Submit a copy of your current photo ID (driver's license or U.S. passport or an identification card issued by any branch of the armed forces of the United States).
You Must Obtain an Immigration Consultant Surety Bond
An immigration consultant surety bond is meant to protect citizens from possible fraud or errors committed by immigration consultants. The applicable surety bond provides assurance to the public that the consultant has met the state's requirements, and it also guarantees the quality of their work.
You will need to obtain a $100,000 bond to become a California-registered immigration consultant.
You must submit the Surety Bond for Immigration Consultants form after receiving the bond. There is a $30.00 fee for submitting this form.
Immigration Consultant Bond Cost
To get bonded, you need to pay a small amount, called the premium, which can be in the range of about $1,250-$4,000 every two years.
The amount you have to pay is based on your personal and business finances. The cost will be lower if your credit score is good, your company is doing well financially, and you can show that you have assets that can be used as collateral.
You must submit fingerprints and pass a background check
You will be required to provide your fingerprints via livescan to assist the state in conducting a background check.
The cost of livescan fingerprinting can vary depending on your location, but typically costs $15-$80. This does not include the additional state fingerprint processing fee of $51 ($32.00 for DOJ and $19.00 for FBI).
More Information about the Application
For more information about the application, process, please visit the California Secretary of State's Immigration Consultant Check List.
What will cause my California immigration consultant application to be rejected?
If you have any felony or a disqualifying misdemeanor on your record, or if you do not disclose any prior arrest or conviction, your application may be denied.
Is an immigration consultant course required?
No. California does not require immigration consultants to take a particular course.
How much can a California immigration consultant charge?
Currently, California's law only sets fee limitations for notaries public who are also immigration consultants. There are no fee limits for immigration consultants who are not notaries.
There are, however, some prohibited practices that exist at this time:
Immigration consultants may not "price gouge," which is charging too much or forcing a client to buy immigration services right away because purchasing later will result in a higher price.
Immigration consultants must not charge a fee for referring people to other people or organizations that provide immigration services. This includes other immigration assistance providers, immigration consultant services, or attorneys that provide legal representation.
How much does a California Notary charge for a job as an immigration consultant?
Notaries are not allowed to charge more than the state maximum for their services. The maximum amount they can charge for inputting data into immigration forms is $15 per person for each set of forms.
There is no one clear definition of the term "set of forms" in the law. It seems to imply specific forms that are necessary for a particular activity at a given moment, but there may be different interpretations. It is important to be fair when deciding what is a reasonable definition.
This limit is in place to help protect immigrants. The limit only applies to the input of information on the immigration form. The law does not put a maximum on fees for other services offered by immigration consultants such as translating, securing supporting documents, and submitting completed forms.
How much does an immigration specialist make?
According to Zippia, the average immigration specialist salary in California is $62,535 annually. California ranks number 17 out of all fifty states. The website also lists the highest-paying cities for immigration specialist salaries.
Can a California notary become an immigration consultant?
Yes, in California, a notary public or signing agent from California may become an immigration consultant. You'll need to submit an immigration consultant surety bond and disclosure form, just as any other immigration consultant in California does.
Can a California Immigration Consultant become a California Notary?
Yes, so long as the immigration consultant meets all of the requirements for becoming a California notary public.
Our California notary course is a great first step in the process since it has been approved by the state to meet the notary education requirement.
What are the Business Requirements that California Immigration Consultants Must Follow?
To safeguard immigrants, the law requires that immigration consultants follow a series of business procedures. This includes requirements for displaying signs, notifying customers, advertising, contracts, money handling, and receipts. They must also keep records and return original papers.
Can a California Notary who Provides Immigration Services Advertise that they can do both?
It depends on whether you meet the state's requirements for being both a Notary and an immigration consultant.
No, you cannot advertise that you do both. California law does not permit anyone who advertises that they perform immigration services to also advertise as a notary public.
How Long Does it Take to Become an Immigration Consultant?
What to do if you're interested in becoming an immigration consultant
Disclaimer
These questions and answers about California immigration consultants are not a complete guide. If you want more information about specific requirements, qualifications, permitted services, and prohibited conduct, please contact the California Secretary of State's office.
Want to Become a Notary Public in California?